Update on preparing a new World Heritage Tentative List for Ireland
Posted on 8 July 2021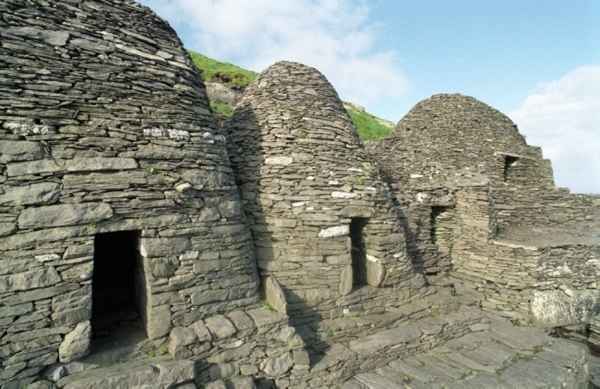 In line with UNESCO advice that World Heritage Tentative Lists be reviewed at least every ten years, the Department of Housing, Local Government and Heritage launched a call for applications in January 2019 to create a new Tentative List of World Heritage Properties in Ireland with a deadline for applications to be submitted by 30 June 2021. The Department received six valid applications to join the new Tentative List by the deadline:
The Cultural Landscape of the Burren Uplands, County Clare;
Iniscealtra (Inis Cealtra / Inishcaltra / Holy Island), County Clare;
Trans-Atlantic Cable Ensemble: Valentia, County Kerry-Heart's Content, Newfoundland and Labrador, Canada;
Royal Sites of Ireland, Counties Kildare, Westmeath, Tipperary, Roscommon and Meath*;
The Passage Tomb Landscape of County Sligo; and
Glendalough Valley, County Wicklow.
*Note: the Royal Sites of Ireland envisages the inclusion of Navan Fort (Eamhain Macha), County Armagh as part of a transnational nomination of the Royal Sites of Ireland
An initial screening has determined that the six applications meet the basic requirements to progress to assessment by the independent Expert Advisory Group (EAG) established by the Minister to evaluate applications (an application with respect to the Chq Building and George's Dock in Dublin City was determined as not having met these requirements). The EAG is comprised of five experts in the heritage sector; Dr Carol Westrik, Chairperson and World Heritage Expert; Dr Alison Sheridan, International Archaeological Expert; Ms Jane Jackson, Industrial Architectural Expert; Dr William Megarry, Irish Archaeological Expert; and Dr Claire Cave, Natural Heritage Expert.
Over the coming weeks, the EAG will evaluate the six valid applications based on the ability of each of those applications to demonstrate Outstanding Universal Value, integrity and/or authenticity, long-term protection and management frameworks, and evidence of local stakeholder support. It is intended that the EAG will complete its evaluation and make recommendations as to which properties should be considered for inclusion on a new Tentative List by September 2021.
Any EAG recommendations will then be appraised by the National Monuments Service in terms of readiness and suitability to form, subject to Ministerial approval, Ireland's new Tentative List. It is envisaged that this new Tentative List of World Heritage Properties, which will replace the current Tentative List, will be submitted to the UNESCO World Heritage Centre early in 2022.
It should be noted that in order for a property to proceed to subsequent nomination for full World Heritage status, it must first be on the Tentative List for at least one year.  Eventual nomination for full World Heritage Status, which will be led by the Department in partnership with relevant Local Authorities and stakeholders, will include the preparation of nomination documentation and conservation and management plans. This detailed stage of the process, including further public consultation and local stakeholder engagement, is expected to take a number of years to finalise, and local support will be critical to any subsequent nomination.
It is envisaged that Ireland's Tentative List process will be reopened for review within the next five years to allow the Department assess other sites that may be proposed and which may demonstrate Outstanding Universal Value. This may include properties on the current Tentative List for which applications were not submitted under the current application process.