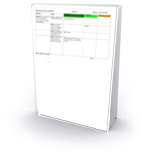 Sceilg Mhichíl Reports 2014
Posted on 1 June 2015
The Sceilg Mhichíl Action Plan, 2008-2018 details the objectives and actions to be completed and gives the position as of January 2015.
The Sceilg Mhichíl works report for the 2014 season details work undertaken on the damaged north steps, lower lighthouse road and emergency works to the NE corner of the retaining wall at cross cove, among other projects.
The Sceilg Mhichíl Bird census carried out in June 2014 by the National Parks and Wildlife Service records breeding seabird count details by species.